When the special votes are counted, the Mt Albert electorate should be an even greater stronghold for Labour. Picture: Bruce Morris
Jacinda Ardern's rampaging win in Mt Albert was entirely expected and her haul of votes across the electorate was uniform. There were no weak patches.
Her election night majority over National's Melissa Lee was 11,935 votes – nearly 1300 up on David Shearer's 2014 majority, with a stack of special votes still to be counted and certain to widen the gap further.
Ardern's total election night vote was 19,378 – leaving Lee in her dust with 7443 – and placed her among the country's most popular electorate candidates.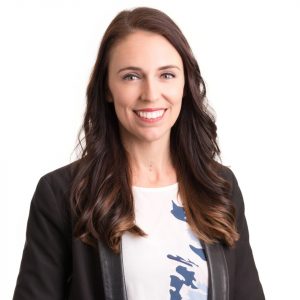 Her "Let's do it!" campaign as Labour's new leader also produced big gains for the party vote cast in the electorate and turned around 2014 statistics. Labour drew 13,075 party votes on the election night count in Mt Albert, and that will certainly grow when specials are counted. National were 2440 adrift.
In 2014, with John Key's popularity at its peak and Labour struggling under David Cunliffe's leadership, Labour's local party vote reached 10,823 on the final count – 3536 behind National.
A look at local election night results showed Ardern brought the same impact here as she managed on the national stage, dragging party support from the misery of 24 per cent in opinion polls to 35.8 per cent, 10 points behind National, with special votes likely to close the gap.
But it was her personal popularity that resonated across the electorate. Of the 75 voting places (including advance voting), Ardern lost just one to Lee in the candidate vote – Herne Bay's Bayfield School where the count was 28/16 in Lee's favour. The vote was equal in two other places: the departure lounge at Auckland Airport (16/15) and Maungawhau School (5/5).
Elsewhere her dominance was impressive:
Advance places – Grey Lynn Community Centre (Ardern, 1628; Lee 593); Mt Albert Community and Recreation Centre (1040/393); Pt Chev Library (1224/471); St Lukes CAB (774/471); St Lukes mall (1005/480).
Voting places – Grey Lynn Community Centre (784/218); Kowhai Intermediate (578/161); Gladstone Primary (541/173); Mt Albert Primary (631/257); Edendale Primary (665/221); Westmere School (518/251).
The party vote for Labour was a little less dominant, but still imposing. The "official" results, including votes cast overseas, will be disclosed on October 7 and should make Mt Albert an even greater stronghold for Labour and its new leader.
– Bruce Morris.