Retirement villages are a growth industry in New Zealand and Mt Albert has joined the list with a development to help satisfy the huge baby-boomer generation blip.
The project at Everil Orr Retirement Village in Allendale Rd is a major work in progress on the local landscape and will soon welcome its first residents.
But a smart new unit doesn't come cheap, with some residents paying above $1m for an apartment they can call their own… but which they do not own.
Everil Orr is owned by the Methodist Mission and has been a valued community asset for over 50 years, offering elderly care and private hospital facilities.
But it moved into a different phase of life when it became clear the original institution would need major work to transform it into a care facility for future generations.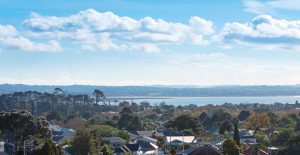 The outcome was a partnership between the Methodist Mission and Oceania Healthcare to develop the site on prime inner-city land to provide a retirement village as well as brand new rest home and hospital care.
Under the partnership agreement, the Methodist Mission remains the landowner with its Airedale Property Trust handling the construction programme – and Oceania holding the long-term lease to operate the village and care facilities.
Work on the first stage of the new village – a three-storey, 22-apartment accommodation block with substantial community centre – began last year and is due to be completed in December – high on the ridge above New North Rd. The first residents will move in from January and only a handful of apartments in this stage remain unsold.
This is a high-end development and living there doesn't come cheap – from $520,000 for a one-bedroom apartment, up to around $1.2m for the best in the block.
That $1.2m buys a home rather than an apartment: two bedrooms, two bathrooms, two living areas and a balcony spread over 115sq m – with a near 180 degree view from the Waitakere Ranges to the upper Waitemata Harbour.
But as with most New Zealand retirement villages, the residents won't "own" their choice of unit. Instead, they receive a licence to occupy.
That means they have the security of tenure (backed by legislation) but they will not enjoy any capital gain. In fact, most people buying a licence to occupy end up losing up to 30 per cent of their initial capital outlay through a "deferred management fee" when the unit is vacated.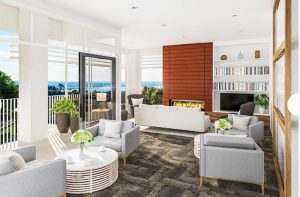 That money is used by the village owner to refurbish units, cover other costs and return a profit. On top of that, there's a weekly village fee – currently $135 a week per apartment for the Mt Albert development, which stays at that level during the full licence period.
In return, villages like the Mt Albert one offer the comfort of a classy new home in in a warm, secure environment with plenty of social activities to occupy the mind and spirit of folk over the age of 70.
The Everil Orr community centre will be available from day one for the first residents, offering everything from lounge, bar and library to gymnasium, cinema, hair salon and café/restaurant.
The next two stages of the development involve:
·         A second apartment block with 27 units. Construction has started and this stage should be completed in about two years.
·         The building of a brand new rest home and hospital care facility with 90 beds. The existing care facility has 67 beds and residents will remain there until the new block is completed, though precise timing is not yet settled.
The overall site plan provides for two more blocks for retirement village living, but the capacity and timing have yet to be determined.
Their progress will depend on market conditions, but the land is waiting and the village may be "complete" within eight to 10 years, giving Mt Albert a substantial commercial and community asset.
Jill Birch, Oceania's general manager of sales, marketing and villages, says most of the licences to occupy so far have been taken up by Mt Albert people keen to stay in the area they know and love.
She expects that ratio will continue once sales open for the next village apartment block.
Ms Birch says Oceania "really appreciates" the patience of local residents who have endured the noise and disruption generated by the development.
"That sort of disruption is unavoidable, unfortunately, especially in an area of volcanic rock, and we are grateful for the understanding of local people."
The company wants to make the village atmosphere "as sociable as we can make it" without impacting on people's rights to live the life they want in their new homes, she says.
But Everil Orr will not be a "hi-de-hi" village. Rather, she says, it will be a high-end model satisfying the demand for modern retirement living and care in central Mt Albert.
Bruce Morris
Pictures: The million dollar view comes with some of the apartments; the swept-up lounge area of the community centre
·         Mt Albert Inc readers interested in finding out more can email Oceania Healthcare on: enquiry@oceaniahealthcare.co.nz or phone 0800 333 688.