Plant & Food Research's main Hamilton block has been at the centre of a $49m upgrade. [Research centre pictures on this page are provided courtesy of the New Zealand Institute for Plant & Food Research. © Plant & Food Research]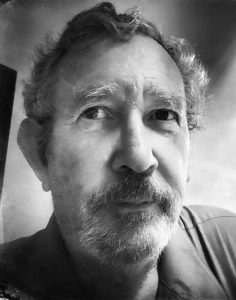 It has always been one of the uglier structures in Mt Albert — the Hamilton Building that is the heart of the Plant & Food research centre — and it's cruel it was plonked next to beautiful Alberton House. But today, in the final stages of a vast refit, it is just a little less ugly — and ready to enhance its status as a leader in world research. Former Herald deputy editor Don Milne (picture: John Crawford) goes back to the place he first visited as a young reporter more than 50 years ago.
It's a Mt Albert landmark, unmissable on the left, just past Alberton Ave, as you drive east along Mt Albert Rd. At six storeys, it's one of the biggest buildings in the district. Shrouded in scaffolding in recent months, it's been even more noticeable.
What's been going on? The answer: plenty.
Within a few weeks, a $49 million makeover of the Plant & Food research centre — dominated by the 43-year-old centrepiece Hamilton Building — will be completed to give Mt Albert one of the world's most modern, state-of-the-art research facilities.
The whole site has been transformed since I used to visit regularly in the 1960s as science correspondent for the Herald. Some of it has been trimmed away, for housing and school needs; the 7ha that remain are virtually wall-to-wall science, running down the north-facing slopes from Mt Albert Rd.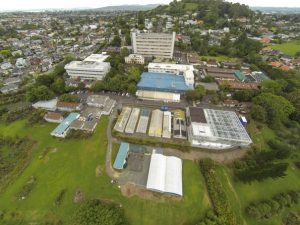 The land was acquired in the 1930s from the Kerr-Taylor family — owners then of grand Alberton House — for a research centre dedicated mainly to horticulture in all its aspects.
The first major building was a two-storey art deco block opened in 1939 and named Cunningham after the then Director-General of the Department of Scientific and Industrial Research. It's still there, part of the centre's heritage.
For me, it's one of the few familiar sights, now strengthened and restored to serve as a modern cafeteria and meeting rooms, part of the redevelopment scheme that started in October 2014. It's dwarfed by the giant Hamilton Building, opened in 1973.
The more than 40 years since then are like an eternity for science. A total remake, to modernise the building and all services, was long overdue. Such facilities as fully contained laboratories, totally isolated from the outside environment, are not luxuries but necessities. Accommodation for what Plant & Food Mt Albert chief scientist Richard Newcomb describes as "really grunty" computers is indispensable.
But the purpose remains the same – to serve New Zealand's horticultural industries, from the farm and orchard right through to the customer, at home and overseas; to keep in the forefront of innovation, in both products and markets; and to protect our borders against unwanted invaders that may affect not just our producers but our unique natural environment.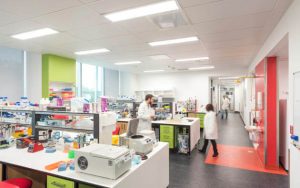 Plant & Food Research is one of seven remaining crown research institutes set up 25 years ago. Mt Albert, with just under 300 staff (nearly two-thirds of them scientists), is the headquarters and the biggest unit. The institute has 13 more, from Kerikeri to Dunedin, with outposts in Australia and the United States. Altogether, it employs more than 900 people, with an annual budget approaching $150 million.
Over those 25 years, it has released 273 new cultivars (everyone knows Jazz and Envy apples) to New Zealand growers and contributed greatly to the four-fold growth in New Zealand's food exports, to $28 billion.
By setting the highest standards for quality of product, innovation and delivery it has helped to maintain access for those exports to 124 countries.
As well, it has played a major part in biosecurity. As an example, this month, Plant & Food received the Prime Minister's award for its rapid response to the bacterial kiwifruit vine-killing disease Psa. It's no exaggeration to say that the disease, which emerged in November 2010, could have devastated the New Zealand kiwifruit industry. Plant & Food swung into action to mobilise a team of more than 100, including plant pathologists, breeders and orchard management specialists.
Not only was the outbreak contained, but new orchard management techniques were also developed to prevent the spread of the bacteria, with disease-resistant cultivars produced, in remarkably short time.
Kiwifruit exports since have not just recovered but boomed; Zespri exported $2.1 billion worth in the 2016-17 season, almost 20 per cent more than in the season before Psa was discovered. By 2030, a report suggests, the industry will contribute more than $6 billion to the nation's gross domestic product (GDP) and create 29,000 new jobs.
That's not just happening in kiwifruit. Recent figures showed horticultural exports last year were worth more than $5 billion, and rising fast. Kiwifruit and wine make up the bulk, but every season, new products and varieties are added to the mix.
"New Zealand is in a unique position," says Dr Newcomb. "Most of the food we produce is for export. We are premium producers.
"We produce not just enough to feed our own population [of 4.73 million] but enough to feed 30 to 40 million. We have to target customers willing to pay a premium."
So, for instance, Plant & Food is working to find out what is it about New Zealand sauvignon blanc wines that makes them distinct from those in the rest of the world.
It is also looking into how to produce full-flavoured wines with lower alcohol levels to meet consumer demands, and is working closely with craft brewers to produce new hop variants for the burgeoning beer industry. Blueberries, another growing export crop, are also benefiting from an increased research effort.
It's not just a matter of increasing productivity and reducing inputs — market needs have to be met.
New Zealand growers have to be quickly adaptable; organic farming may, say, give lower yields at higher costs, but if the product can command a healthy premium in an overseas market, it might be an option well worth considering.
New Zealand is a world leader in such areas and long has been. The brand-new laboratories will allow Mt Albert to continue that tradition. The Prime Minister's Science Prize includes a $400,000 fund which will be used to establish New Zealand as a hub for advances in bioprotection and to further the development of new scientific technologies to protect against biosecurity threats.
"This is becoming a bigger and bigger issue every year, as international freight and travel increase," says Dr Newcomb. "It's particularly important for us because of our isolation and, up until now, relative freedom from major threats. But the Psa episode showed how vulnerable we can be."
How about the two disturbing current threats to our native forests, kauri dieback and myrtle rust? "We are contributing to the several teams that are working hard on both those," he says.
So, if solutions are found — and the scientists emphasise it will not be easy — the world-class research institute in Mt Albert will have played its part. Again.
CAPTIONS (from the top down): An elevated view of Plant & Food Research's Mt Albert centre, looking towards the mountain; scientists at work in a centre laboratory; construction under way on the dominant Hamilton Building, opened in 1974; the layout of the land in 1937. All pictures © Plant & Food Research