Fowlds Park, on the north-western edge of Mt Albert, could soon be open to freedom campers as Auckland Council moves to meet the requirements of Government legislation. Pictures below also show Fowlds Park. The bottom picture is of Phyllis Reserve, which has also been earmarked as a potential camping site. Pictures: Bruce Morris
By Bruce Morris
Scores of city parks and public carparks will be opened up to freedom campers in the supercity as Auckland Council moves to meet its obligations under Government legislation.
In an action certain to raise merry hell out in the suburbs, council officers are looking to satisfy the provisions of the 2011 Freedom Camping Act by creating freedom camping zones on council-owned land across the city.
While it's a proposal that's yet to get past the politicians, it seems inevitable that major changes are on the way – perhaps in time for next summer's rush of tourists in campervans.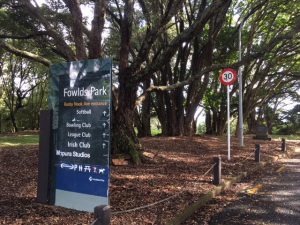 Local boards, looking after the interests of their own communities, are wary at providing parks for overnight stays – and the Albert Eden Local Board has already put its foot down, describing the step as "foolish".
But they and the city's governing body may have no choice.
Cities and towns around the country have already met the requirements of the Act and opened up wide areas to freedom campers, at times with messy results.
But the supercity has been dragging the chain, relying on dated and flawed bylaws to prevent camping in the parks and carparks they own – and, if there had been a challenge, the courts are likely to have been unimpressed.
As civic critics of the legislation raise their voices, and as news stories of campers messing up the environment become more common, the Act itself is up for review. But Auckland is well advanced in finally getting its own act together to meet the law and a new bylaw giving legal access to freedom campers may be passed by the end of the year.
Officers working on the bylaw are understood to have earmarked a number of high-profile local parks, like Phyllis Reserve and Fowlds Park in Mt Albert, and Coyle Park in Pt Chevalier, among hundreds of potential citywide freedom camping spots.
In the Albert-Eden area alone (covering Pt Chevalier, Waterview, Owairaka, Mt Albert, Morningside, Sandringham, Kingsland, Mt Eden, Balmoral, Epsom and Greenlane) around 80 sites in total are being looked at.
Most dedicated camping zones will cover a limited number of parking spaces within parks or adjacent to them, so it doesn't mean a backpacker will be able to stick up a pup tent under a shady tree in an approved site.
But the Albert-Eden board has decided it would not be possible to control campervans sprinkled across its patch and has given officers a brusque "no thanks".
That position – likely to be replicated to some extent in most of the 21 supercity local boards taking part in the consultation process – will carry some weight as concerns are raised over how a new bylaw can be adequately policed.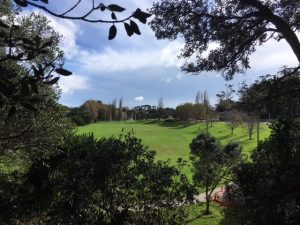 The boards have some sway because they are the guardians of council-owned land in their areas. But their influence is likely to count for little because of the power of the 2011 Freedom Camping Act introduced before the Rugby World Cup held in New Zealand.
To deal with the influx of rugby tourists, the legislation allowed freedom camping on all council and conservation land not under other regulatory control (like the 1977 Reserve Act or a local bylaw). It does not permit a blanket ban on camping on council property.
Elsewhere local authorities are meeting at least the spirit of the statute, trying to find a balance between protecting the interests of their communities and meeting the expectation of tourists and domestic visitors. It has proved a real headache.
The supercity has been relying on the "protection" given by legacy bylaws that tightly restrict freedom camping to a few sites in outer parts of Auckland, although people will always illegally try their luck in quiet corners.
Under those bylaws – confirmed in 2015, expiring in 2020, and supported by other more general bylaws over behaviour in public places – there are just 14 freedom camping sites with total capacity for 107 vehicles. All of them are in the former Rodney and Franklin districts and they were designated more than 15 years ago.
In other parts of Auckland, the council has relied on a range of old bylaws simply banning camping. But that position doesn't meet the quite specific requirements of the Act and the supercity would struggle to sustain a prosecution.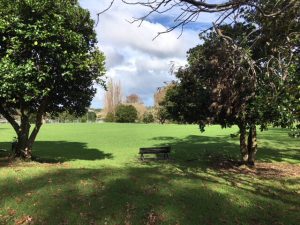 Now those legacy bylaws are being reviewed and the council is poised to substantially boost the number of sites accepting visiting campervans, caravans, wagons and tents for overnight stays.
The intention is not to create free camping grounds willy-nilly on which tourists can park their wagons where they choose. But hundreds of sites are being targeted – most of them apparently in existing car-park spaces – and it will be up to the politicians to decide which places make the final cut.
When they do, it will be a matter of what's excluded rather than what's included – because the legislation requires all council land to be available unless it's listed under the Reserves Act or meets tight criteria.
In Auckland, 60-70 per cent of parks are gazetted under the Reserves Act, so will not figure. Think the Domain or Cornwall Park, though adjacent carparks could be considered.
But hundreds of council-owned parks, small reserves and simple carparks are among the other 30 or 40 per cent, and they are likely targets.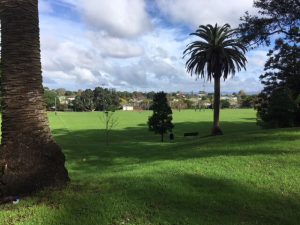 Under the Act, a council cannot prevent camping in those areas unless it decides a ban is needed to protect the area and access to it, and the health and safety of people who may visit. Those may be difficult criteria to meet in many cases where camping numbers will be small.
The bylaw, when it is drafted, will probably only name the parks, reserves and carparks where freedom camping is forbidden.
Elsewhere, signs will be installed giving restrictions (like maximum days allowed) and will detail whether sites are open to all campers, or just those in self-contained wagons with built-in toilets.
In locations with public toilets, as in many of the bigger parks, vehicles without facilities will probably be welcome. That may include standard station wagons, say, with a lowered rear seat to make way for a mattress. Or a car in which people are dossing down across the seats.
General community concerns will be the same as they are everywhere: while most visitors will be respectful and follow the rules, others will make a mess and noise. Vehicles without toilets will end up in self-contained-only areas, and everyone knows what that means.
Then there's the issue of homeless people sleeping in cars and deciding that long-term freedom camping offers a solution until a state house becomes available.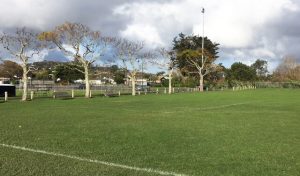 The legislation allows a council to issue on-the-spot fines of $200 (as opposed to the existing Auckland bylaws which, if they were ever enforced, would soak up court time for a prosecution), but policing the new bylaw will be a real challenge for a council with major budget problems.
A small team of compliance officers is  already stretched beyond capacity and handling a wide-ranging new bylaw across a city that extends from Wellsford beyond Pukekohe and out to Muriwai and Clarks Beach… well, good luck with that, say critics.
The legislation has caused strife around the country as young international visitors, the tourism campervan industry – and so-called "Gypsy truckers" and the Grey Nomad brigade of retired New Zealanders – pile the pressure on existing sites or park illegally, knowing there is little chance of drawing a penalty.
Auckland is the gateway for most of the 3.4 million tourists a year that come to New Zealand and the council estimates 320 freedom camping vehicles a day are either travelling on the region's roads or parked in public places over summer, injecting an estimated $1.2m a month to the city's economy.
To keep its 2020 deadline – and at least partly satisfy the growing demand of freedom campers – the council ran a trial over the late summer of 2017 in which eight of the 21 local boards nominated a total of 25 potential sites.
Rodney offered eight sites, Franklin, and Hibiscus and Bays each approved five, Howick nominated four and Maungakiekie-Tamaki, Puketapapa and Albert-Eden (at the Western Springs Garden carpark) one each.
Signs and social media brought out the freedom campers and the council monitored progress from February to April.
The local experience at Western Springs wasn't great, with some freedom campers ignoring restrictions and overstaying their welcome – leading to a blunt reaction from the Albert Eden board when it came time to sit down to review the trial and plan for the future.
Board chair Dr Peter Haynes explains: "There are only half-a-dozen enforcement officers for the entire Auckland isthmus, and they're expected to enforce a range of bylaws – from signage, to illegal rubbish dumping, to dogs in controlled areas, to alcohol in alcohol ban areas.
"Adding freedom camping across the city, potentially in 80 parks in the Albert-Eden area alone, would be foolish. There is no way they could possibly enforce the rules without a massive increase in resourcing.
"We'll see the problems that have been reported all over the country, only in greater numbers because we are the gateway to the country and boast some premier attractions."
With the draft bylaw due to hit the desks of councillors in a couple of months, and the final version expected to be passed by the end of the year, the by-product of a certain bodily function that's caused problems around the country may be about to hit the fan in Auckland.