By Bruce Morris
The Government's drive for more affordable houses seems firmly behind the moves to create a new town on the Unitec land within Mt Albert.
After months of behind-the-scenes discussion and negotiation with Unitec executives, Housing Minister Phil Twyford will join Prime Minister Jacinda Ardern at the Noho Kotahitanga marae in the grounds of the tertiary provider on Sunday to disclose what is expected be a major housing development.
No details have been given, but the invitation refers to "a significant Government announcement". The strong hints are that the Government will reveal its plans to use land surplus to Unitec's requirements to build hundreds – and maybe thousands – of new homes.
Unitec's development off-shoot, the Wairaka Land Company, confirmed to Mt Albert Inc this week that "we are talking to a potential developer", and Sunday's announcement in Mt Albert points irresistibly to a deal with the Government and a development partner or syndicate.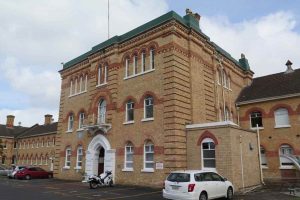 Unitec has generally played its cards close to its chest but its vision – to contract its education precinct into a small part of the land and sell the rest to pay for the development – became clear at the Unitary Plan hearings. It is starting to advance, with the completion last year of a student centre and library and a trades training facility.
Under a National Government the Wairaka Land Company would probably by now have been tying up deals with private developers or consortiums.
But the Labour coalition, on the hunt for Auckland land to accommodate the KiwiBuild programme that became a central platform in the election campaign, seems quickly to have come calling.
Under the programme, the Labour coalition has pledged to build 100,000 affordable homes over 10 years, half of them in Auckland where standalone houses will cost $500,000 to $600,000, with apartments and townhouses under $500,000. Owners who sell within five years will have to pay back any capital gain.
It's not known if the Unitec land is being targeted for KiwiBuild, but it may be about to take up at least part of the block, getting the programme rolling with hundreds of new affordable homes on the city fringe barely 5km to Queen St.
Two years after the Unitary Plan commissioners created the Wairaka Precinct, the major advance so far on the huge block has been the subdivision application by Ngati Whatua, which owns small pieces along the western perimeter.
The bulk of the 64.5ha site is owned by Unitec itself and it plans to consolidate its own buildings on about 11ha within the campus, creating a modern teaching and learning space at the southern end, freeing up much of the remainder for development.
Those precious hectares of prime city-fringe land may now be at the centre of Sunday's announcement, which could reveal a funding deal with Unitec that allows it to continue its own precinct development.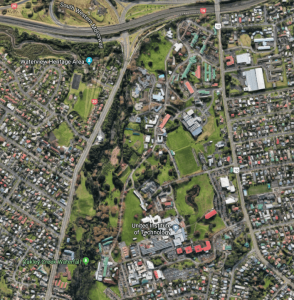 Just how the land might be developed under the Government's direction is unclear, but a model similar to the one rolled out in the ongoing project at Hobsonville is possible.
Under such an arrangement, Housing New Zealand subsidiary HLC would create a masterplan and sell individual blocks to developers at a realistic price but, in this case, require them to stay within the KiwiBuild parameters.
To help the economics, it could also be that some developers may pay more to build what they like within planning rules. Perhaps a retirement village? As well, the old hospital building alongside the motorway may be developed into expensive apartments because its A-grade heritage listing means a cheap conversion is not an option.
Unitec's original masterplan – refreshed in recent weeks – now looks likely to apply to just its own education precinct, which will frustrate locals who believed that what they saw would be what they got.
Through the long Unitary Plan process and the two years since then, it has never been perfectly clear how many new homes might be envisaged, though 3000 apartments and terraced houses built over many years has often been mentioned.
The Unitary Plan zonings give the scope for a higher total through multi-storey apartments, but a development of, say, 3500 or 4000 homes and units would raise even greater traffic issues.
The developer – Government-linked or not – would have to show Auckland Council that local roads and transport could cope with the predicted volume.
Whatever the eventual number of homes, many locals will be very wary. More houses, especially affordable houses, will be welcomed, but the traffic upheaval and construction activity over many years will not.
There will also be concerns at a new town of cheap houses crammed in a corner of a suburb where the average house price is well above $1m and, unless the density is controlled and the design is pleasing, it won't be long before the Facebook crowd starts to mumble.
Already it is clear the small, peaceful cul-de-sacs along the southern edge of the development in one of Auckland's oldest suburbs are destined to end up as through roads and will never be the same.
Feeder streets will, over time, carry much more traffic; intersections will need to be improved or reshaped and calming devices put in place; Carrington Rd will be widened and a new transport hub for buses introduced.
If, as expected, the announcement does confirm Government involvement in the Unitec land, a lot of people will be very excited. But many will also be apprehensive.
Earlier story as a deal moved closer
Full backgrounder on the Unitec precinct
All you need to know about KiwiBuild