The Mt Albert town centre is about to get the splashes of colour that didn't make the cut in the much-maligned upgrade.
Putting aside the ongoing traffic issues, the starkness of the streetscape has drawn most of the local criticism since the upgrade was "opened" in May.
The pocket park on the north-eastern corner of the main intersection has been savaged as cold and soulless, and the wide open footpaths as concrete wasteland.
But all that is about to change.
The Albert Eden Local Board expected pleasant finishing touches as a matter of course to make the streetscape more appealing.
But Auckland Transport didn't see it as part of the job – and the board and the council have now taken up the challenge of "prettying" things up, using funds left over from the upgrade project.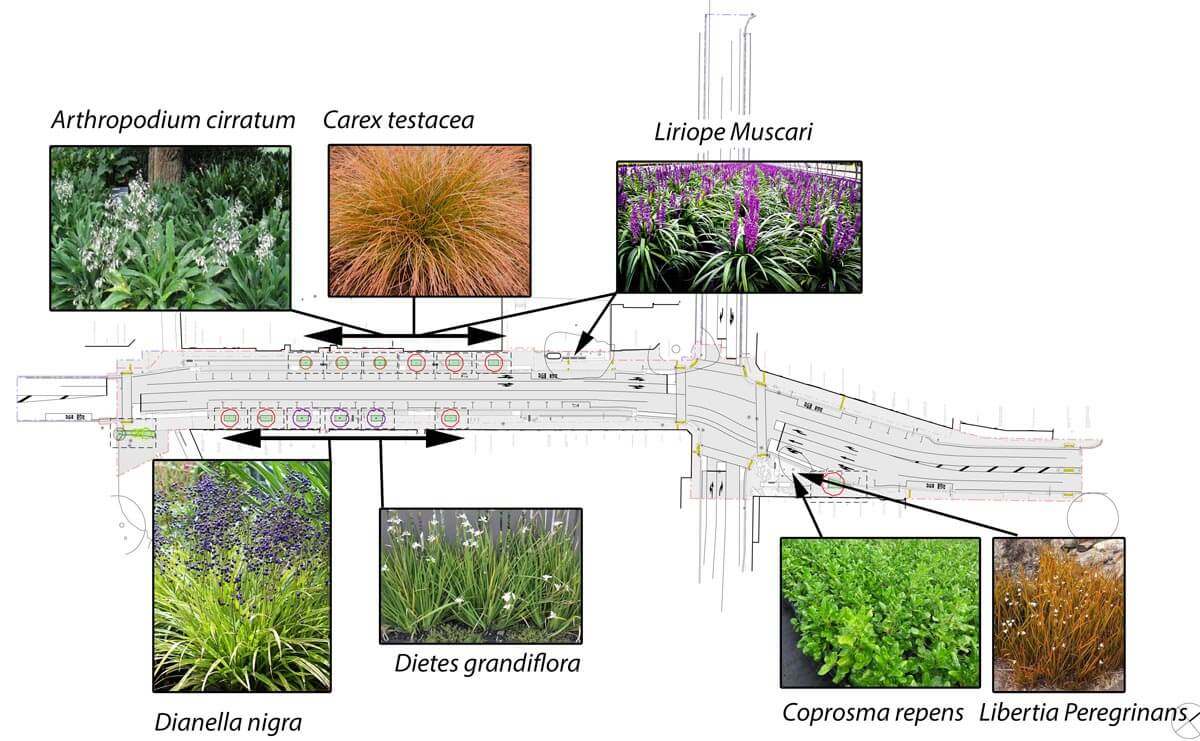 Work will start soon on a programme to introduce colour to the village strip and it should be over by the end of October.
The plan (as shown in the image here provided by the council):
Pocket park area: the garden bed beneath the lovely ash tree (at present in scoria rocks of varying sizes) will be planted with Libertia pereginans and Coprosma repens. A council expert says "Coprosma brings a striking glossy green, and the Libertia brings a strong orange colour".
As well, colour will be added to the stark concrete plinths – adding tone to the embedded patterns and texture.
The bus stop area (adjacent to Albert's Post):  Where the scoria now sits, contractors will plant Liriope muscari – to provide "wonderful texture, deep green leaves and periodic purple flowers".
The "main street" planter areas (at present empty): Each bed will be planted out in a single species, with the species (shown on the council image) used alternating down the road. The edge of the garden bed facing the bike lanes will remain unplanted to prevent tangles with cyclists.
While the traffic issues will only disappear when everyone starts catching trains, buses and Uber helicopters to work, the village will start to look more welcoming this summer.
Bruce Morris