By Bruce Morris
When state agencies claim to be transparent, they probably have a vision of Sir Humphrey Appleby hovering at the back of their minds.
Sir Humphrey, the delightfully devious bureaucrat of BBC's Yes Minister, was a master at massaging uncomfortable news and steering politicians (and his department) away from controversy. A lot of fun. Google it if you're under 50.
But it's not so much fun when our state agencies take a leaf out of Sir Humphrey's "Guide to Obfuscating Bureaucracy" to keep us in the dark while pretending they're being forthright and open.
The physical work on the Asquith Ave Housing NZ development begins today, but neighbours and other Mt Albert people are, four or five years on, none the wiser about exactly what they're going to get.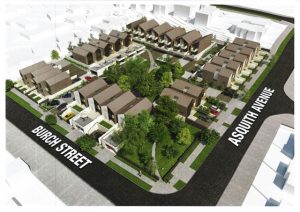 Sure, the master plan was unveiled two years ago and we heard then of the commitment (with full drawings to match) to a block of 20 one-bedroom state units, and 20 four-bedroom houses to be sold privately.
Mixed tenure (a private/state split) was the buzz phrase from around 2014, with the National Government and the then-CEO of Housing NZ singing in unison (though, of course, the ghost of Sir Humphrey wouldn't allow ordinary people such as neighbours to have any insight into precisely what was going to happen at Asquith Ave).
The arrival of the master plan – with timelines suggesting a late-2016 start to the project and a finish in the winter of 2018 – satisfied most people. The development proposal looked good, stylish and high quality.
But nothing happens quickly in big state-owned operations and the drawn-out tender round – running smack into the general construction boom – clearly didn't have companies lining up to win the work. In fact, it seemed no one was particularly interested… until, eventually, Build Partners of Takapuna put forward a proposal.
All seemed on track again (though well over a year later than envisaged at the time the master plan was revealed), and then a strange thing happened.
As if it were of no importance whatsoever, Housing NZ buried reference in a January letter to neighbours (and to Mt Albert Inc) that Build Partners would only do the site work (earthworks, creating a road and so on) and build the 20 state units.
Why the change in approach? What's happening to the homes that were always part of the overall plan and were to be built for private buyers hand in hand with the rest of the development?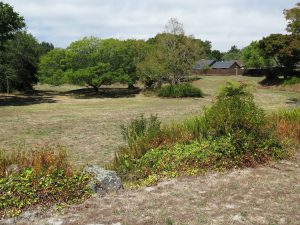 The suspicious might wonder if the corporation is thinking about making the development completely for state houses – yielding to the political demand for more social housing quickly.
Others might suggest the answer is as simple as Build Partners not having the capacity or interest to handle any more than the site works and the social housing aspect of the project – with Housing NZ deciding to start on that basis, waiting for other builders to become available.
But at the centre of it all is probably the change of Government and the arrival of a new Housing Minister, Phil Twyford.
One media organisation claims Mr Twyford has decreed that the Asquith Ave project will be part of Labour's new KiwiBuild programme, under which 100,000 "affordable" homes will be built within 10 years, half of them in Auckland.
If that's so (and the Newshub hard-copy story doesn't seem to match the online interview in which the minister was less precise), it could be that more than 20 new homes will eventually rise under KiwiBuild and be sold privately on the Mt Albert development.
For "affordable", the Government has come up with a figure of "between $500,000 and $600,000" for a home, with apartments and townhouses at less than $500,000.
Under the original plan – and under a National-led Government – the 20 four-bedroom homes to be sold on the open market could have been expected to fetch perhaps $1.4 million to $1.6 million each, with a good slice of the action channelled into Housing NZ's accounts to spend on state housing elsewhere.
But if they are going to be sold privately under KiwiBuild at $600,000, something has to give. At that price level, assuming the specifications stay high, the business case is non-existent. Surely it can't be done.
On the original architects' drawings, $600,000 would be an absolute steal in a city-fringe suburb where the average property value is above $1 million. A government subsidy like that would not be acceptable to any finance minister, so it would be back to the drawing board – and through the resource-consent process again – for more houses on a smaller scale.
If the KiwiBuild rules are followed, sales would be to first-home buyers, who must hold on to the property for at least five years (and hand back any capital gain if they sell before then).
The programme may give 20 (or more) new-home buyers an opportunity they otherwise would not have, and most people will be happy enough with such a state hand-up.
But after all the planning and processes, surely Housing NZ – and the Government – is not now going to change its mind over the 20 four-bedroom private homes originally proposed. After the detailed and costly buildup over several years, a swing now to KiwiBuild would be very strange.
A more likely approach may be to subdivide the land (the original intention, to give private buyers the security of freehold) and then sell the individual lots to developers prepared to build to the original specifications.
Assuming that sort of deal was commercially appealing, Housing NZ could bank a reasonable profit and minimise the risk of not getting the right price in a more difficult property climate (especially now that dark clouds are building over stock markets).
But only the corporation and the minister can tell us what's going on, and no information is flowing.
Why the two-stage approach? Why on earth would Housing NZ proceed now with just the site works and the state units when an "all in" development was always the logical way forward – meeting the corporation's earlier stated ambition to move the state tenants in at the same time as the 20 private homes are ready to be occupied?
Gaps in information – simple information that local people are entitled to – allow gossip and rumour to swirl, along with questions such as those posed in this column.
Housing NZ needs to pay more than lip service to its professed transparency. As the chainsaws start buzzing this week, it's time for its executives to push Sir Humphrey aside and tell locals exactly what's happening – and when.