A developer is building threee, three-storey houses on the Allendale Rd site once occupied by an old bungalow – as permitted by the Unitary Plan. Picture below shows the old house just before it was removed from the site.
By Bruce Morris
In old-fashioned real estate terms, the block of land bordered by New North Rd, Mt Albert Rd, Lloyd Ave and Allendale Rd might have been considered "nice – but not the nicest" in Mt Albert's premier golden triangle precinct.
Just a block to the buses, railway station and shops, with prime properties especially on the western side of Allendale and southern strip of Lloyd… but, for all of the appeal of some lovely homes, a street or two further east might have been considered a little more alluring in the eyes of some people.
Then along came the Unitary Plan – the vast town planning exercise joining all the new entities under the new supercity created in  2010, designed to cope with Auckland's burgeoning growth over the next few decades.
And very quickly properties within the block have become prized.
Its elevation in the eyes of valuers flows from the central aim of the Unitary Plan. The planners decided Auckland needed to build up rather than just out and threw away the old rule books, allowing more concentrated housing right across the city – in brand new subdivisions (like those planned on the Unitec land, or on the outer edges of the city), but also in old, established suburbs like Mt Albert.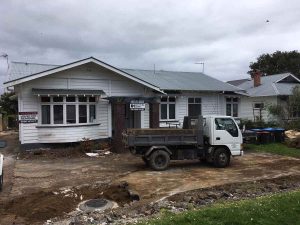 Areas around town centres, railway lines and main roads were rezoned to allow for apartments and terraced houses in the future, and standard suburban streets were switched to a new zone called "mixed housing suburban" – giving a developer the right to buy a 800sq m property, demolish the existing home and build, say, two town houses in its place.
Or, if the developer could persuade the next-door neighbours to sell as well, build a line of terraced houses.
Over time, the new zones have the potential to change the face of Auckland, though the Unitary Plan created a new zone to  "protect" select properties on more than 600sq m of land in parts of some suburbs  – mostly containing old villas and bungalows, declaring them "single house" zones.
That status applies to most of the golden triangle (the area broadly to the north of the mountain bordered by Mt Albert Rd, New North Rd and Alberton Ave) and roads ringed around the mountain (more or less from Mount Royal Ave in the east through to Allendale Rd, between Richardson Rd and Mt Albert Rd).
A developer cannot buy a 800sq m property in that zone and put up a couple of town houses – so, with community vigilance against changed political minds further down the track, a decent block of Mt Albert will remain "single house" into the next century.
There'll be no overnight change to the rest of Mt Albert either. These things take time – perhaps decades – and just because a lovely old bungalow is zoned "mixed housing suburban" doesn't mean it is set to be replaced by a couple of modern town houses.
But the new zones bring uncertainty. You may want to live forever in your old bungalow, though your neighbours – and their neighbours – could have different ideas. If they sell to a developer, you may find your street takes on a different shape, with 1920 bungalows sitting alongside modern town houses or terraced units. Will it then be quite as appealing?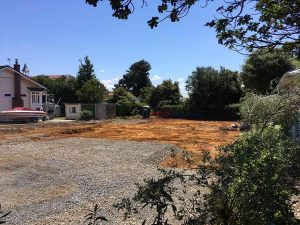 So where does that leave the Allendale-New North Rd-Lloyd Ave block?
If you own a property there and want to move on in the next year or two, developers will be very keen to talk, especially if your neighbour is equally enthusiastic.
This block is zoned "residential terraced housing and apartments" – the highest density zone under the Unitary Plan, giving the right to build multi-level apartments and terraced houses.
How dense? How high?
The zone rules allow a builder to go up 16m (six storeys) and, if height-to-boundary rules are not infringed, the council may well grant resource consent without the need to notify neighbours and hear any objections. On certain blocks of land, with room to build without breaching height-to-boundary rules, a developer could even be allowed to go higher.
Density (the actual number of apartments or houses) is not prescribed in the planning rules. Basically, the council will allow developers to build as many as they can reasonably fit in – and, again, planners will probably decide neighbours should have no say… unless the impact is considered to be quite detrimental.
Having a six-storey apartment block popping up next door (meeting height-to-boundary rules) would be a backward step in the eyes of most homeowners. But that is not the criteria planners will consider. The broad objective is to build as many homes as possible on available land.
Any wonder then that Mt Albert's most expensive residential property – a five bedroom home on a 5300sq m section – sits in that block and carries a $6.8m CV under Auckland Council's latest round of rating valuations. A developer would likely see that as a starting point and a future multi-storeyed apartment project there, tucked in behind the shops, would instantly change the heritage appeal of the immediate area.
The planners and valuers certainly see the fresh appeal of the 20 or so residential properties in the block. Average CVs across Mt Albert grew by 48 or 49 per cent in the three years to July 2017. But here the average was up by nearly 82 per cent – close to half that rise perhaps attributable to the apartment/terraced housing zoning.
The first development in the block is already well advanced. A developer paid $2.3m for 7 Allendale Rd – a big 1920 bungalow split into four one-bedroom flats on 989sq m, carrying a new CV of $2.65m (up 95 per cent on the 2014 valuation). The neighbours on either side live in nice old bungalows.
The house was shifted off in November and a construction crew is working on three big townhouses, each three-storeyed, which are expected to be completed around the middle of this year. Cost? Around $2m each.
Directly across the road is the bowling club, and that side of Allendale Rd is zoned single house. Interesting to see what their westward view is like in 10 or 15 years, but it will be nothing like it is today.
It's called progress.
Go to this link to see a map showing the zone where your property sits.