Ask Lucy Frost to list her top-10 wishes for Christmas  and right up there will be something quite simple for a 21st century kid – playing games on the iPad with her friends, going to the movies or watching TV.
So why is that so special – what's stopping her from doing that right now? Perhaps a strict Mum or no iPad or TV?
The answer is "no" on all counts. At home there's a flat screen telly and an iPad, and they don't come any kinder than Lucy's mum, Angela Love.
But for this 10-year-old, medical experts rule the roost – and her health hinges on doing what they say… right down to a mere 20 minutes playing games on the iPad or watching TV.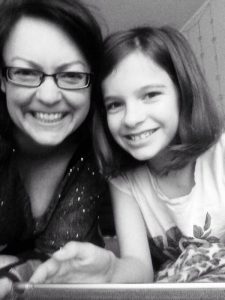 Lucy was seriously injured in a fall at Gladstone Primary School on October 19, suffering injuries that have set back her little life and turned the world upside down for her Mum.
The awful accident happened when the youngster tried a risky slide with her friends. She leapt on to a railing, miscued and was sent sprawling, smashing her head on concrete.
Angela got the call to come to the school sick bay and even now, seven weeks later, is upset no one called an ambulance.
Her disappointment grew when, worried at her daughter's unstable condition, she took her to the doctor where, after being examined and then watched over for four hours by nurses, Lucy was finally on her way to hospital by ambulance.
The scan result showed how serious things were: a fractured skull, two brain bleeds and ear damage.
Lucy spent the next three days in Starship High Dependency Unit before being transferred to a neurological ward. After being discharged, she was readmitted for worrying temperature spikes.
Now the youngster is slowly mending and only time can heal her injuries and deep concussion. But it will be a long road to normality – perhaps as long as 18 months or two years – and no one can yet say she will ever be the same little girl she was before October 19.
At the moment, Lucy is back at school two hours a day, four days a week, and – all going well – that may be extended in 2018. But her mum says her progress is "two steps forward and one step backwards… fatigue is the main hurdle to manage".
Lucy doesn't suffer from pain but tires easily and suffers from restless sleep and nightmares. She has "emotional liability" and cannot be over-stimulated as this has a reverse effect on healing, explains Angela.
School friends come to visit but can only stay for short periods as the noise and strain can become overwhelming.
"Even small walks to the park have proved too much," says Angela, who, through it all, has been a constant in Lucy's life. She has set aside her relieving teaching duties to become a full-time carer for Lucy.
"That's what Mums do. I wouldn't have it any other way… Suddenly all the things that were once important are no longer. All that matters is Lucy's well-being."
Angela was touched by the generosity of the local people, family and friends who donated around $8000 through a Givealittle campaign, and the gift is a godsend.
The little house Angela rents is soon to be sold and the donations have taken some pressure off, as well as providing Lucy with the help she may need in the future.
"People are just so generous – the community goodwill has been amazing and I am very grateful," she says.
However the future will be a struggle for both mother and daughter, and Angela says her greatest hope is that Lucy will get back to the way she used to be.
But the experts say there is no certainty – "It's a waiting game."
For Mum, a quick return of Lucy's sparkle and a happy 2018 would be the perfect gift from Santa.
Lucy, of course, would wish for the same, but first things first. She'll be keeping her fingers crossed she's well enough for doctors to allow her more than 20 minutes of screen time… and the simple pleasure of a play in the park with her friends.